Diverse opportunities drive consistency
Different asset classes respond differently to changes in the economic and business cycle, hence the investment returns from individual asset classes can vary significantly over time and differ markedly from those of other asset classes. By investing in a mix of assets and actively reviewing and changing our portfolios, in order to participate in investment opportunities while minimising volatility, we aim to deliver a smoother investment experience for investors.
Potential to receive attractive levels of growth and/or income with less volatility than equities.
Active allocation of risk, when managed efficiently, can provide investors with more return per unit of risk
Uncorrelated sources of return can deliver important diversification benefits compared to single asset class portfolios
Provides investors with an effective, 'one stop shop' investment solution.
Walking the delicate path to normalisation
In spite of summer jitters in financial markets, we expect governments will cautiously normalise monetary policy and global growth will remain robust. We believe there is further upside for equities, especially in cyclical sectors poised to gain from economic reopening.
Climate change to bear upon banks' financial performance
For investors evaluating financial institutions, the climate crisis will soon become a key consideration. Our research shows there is already a wide dispersion between the sector leaders and laggards.
Process is everything for Pan European Smaller Companies
The onset of Covid-19 in Europe initially saw value and cyclical stocks perform poorly. But as the continent emerged out of the first wave towards the end of summer 2020, this began to reverse.
Cats, rivers & regulation: the lowdown on Chinese equities
Natasha Ebtehadj looks at the country from an equity investment perspective following a for-profit ban in education companies and increased regulation around its tech giants.
Second-hand clothing to overtake fast fashion
The re-use and second-hand clothes market is projected to double over the next five years to $77 billion and could be twice the size of fast fashion by 2030.
Topix hits 30-year high as PM Suga announces resignation
Daisuke Nomoto examines the events that have seen Yoshihide Suga resign as PM, looks at the potential candidates to replace him, and the implications of each for the market.
Our investment experts manage all multi-asset strategies using the same tried and tested process.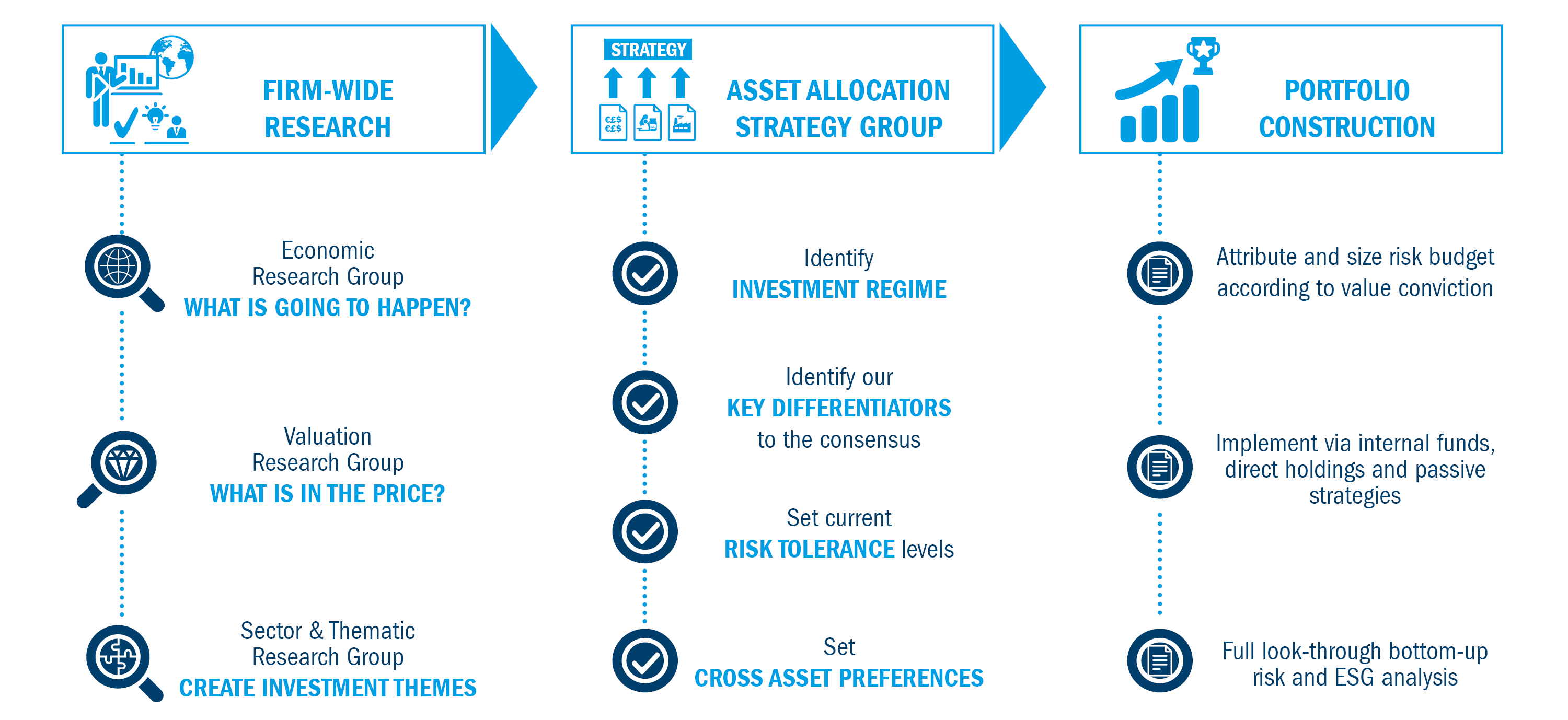 Millions of people around the world rely on Columbia Threadneedle Investments to manage their money. We look after investments for individual investors, financial advisers and wealth managers, as well as insurance firms, pension funds and other institutions.
Columbia Threadneedle Investments has a comprehensive range of investment funds catering for a broad range of objectives.
We offer a broad range of actively managed investment strategies and solutions covering global, regional and domestic markets and asset classes.