Diverse opportunities drive consistency
Different asset classes respond differently to changes in the economic and business cycle, hence the investment returns from individual asset classes can vary significantly over time and differ markedly from those of other asset classes. By investing in a mix of assets and actively reviewing and changing our portfolios, in order to participate in investment opportunities while minimising volatility, we aim to deliver a smoother investment experience for investors.
Potential to receive attractive levels of growth and/or income with less volatility than equities.
Active allocation of risk, when managed efficiently, can provide investors with more return per unit of risk
Uncorrelated sources of return can deliver important diversification benefits compared to single asset class portfolios
Provides investors with an effective, 'one stop shop' investment solution.
Fashion eyes sustainability via the circular economy
The textiles industry is one of the most pollutive in the world, emitting more CO2 than aviation and shipping combined. But a leading sports firm is showing one way the sector can embrace radical change
Japan's software revolution is making up for lost time
Despite being a global hardware leader, Japan is behind the curve on software. However, the use of software solutions by companies is at last picking up pace
Global Sustainable Outcomes - News & Views Q1 2021
This issue looks at inflation and the growing conversation around it as it begins to rise across the world, and looks at sustainability within fashion using a visit to London's flagship Adidas store to look at how brands are tackling the industry's carbon footprint.
Covid-19 index: when might life return to 'normal'? - June 2021
With more countries attempting to return to normality following the coronavirus pandemic, we are monitoring US economic activity as a bellweather for global recovery.
Asset allocation update: standing pat
Maya Bhandari looks at how the team has managed its asset allocations over the past couple of months and where they believe the best risk-adjusted returns will come from.
William Davies looks at what has been happening in various regions around the world in Q2, from economic performance and fiscal stimulus packages to the pace of reopening "post-Covid" and job prospects, and what it all might mean for the future.
Our investment experts manage all multi-asset strategies using the same tried and tested process.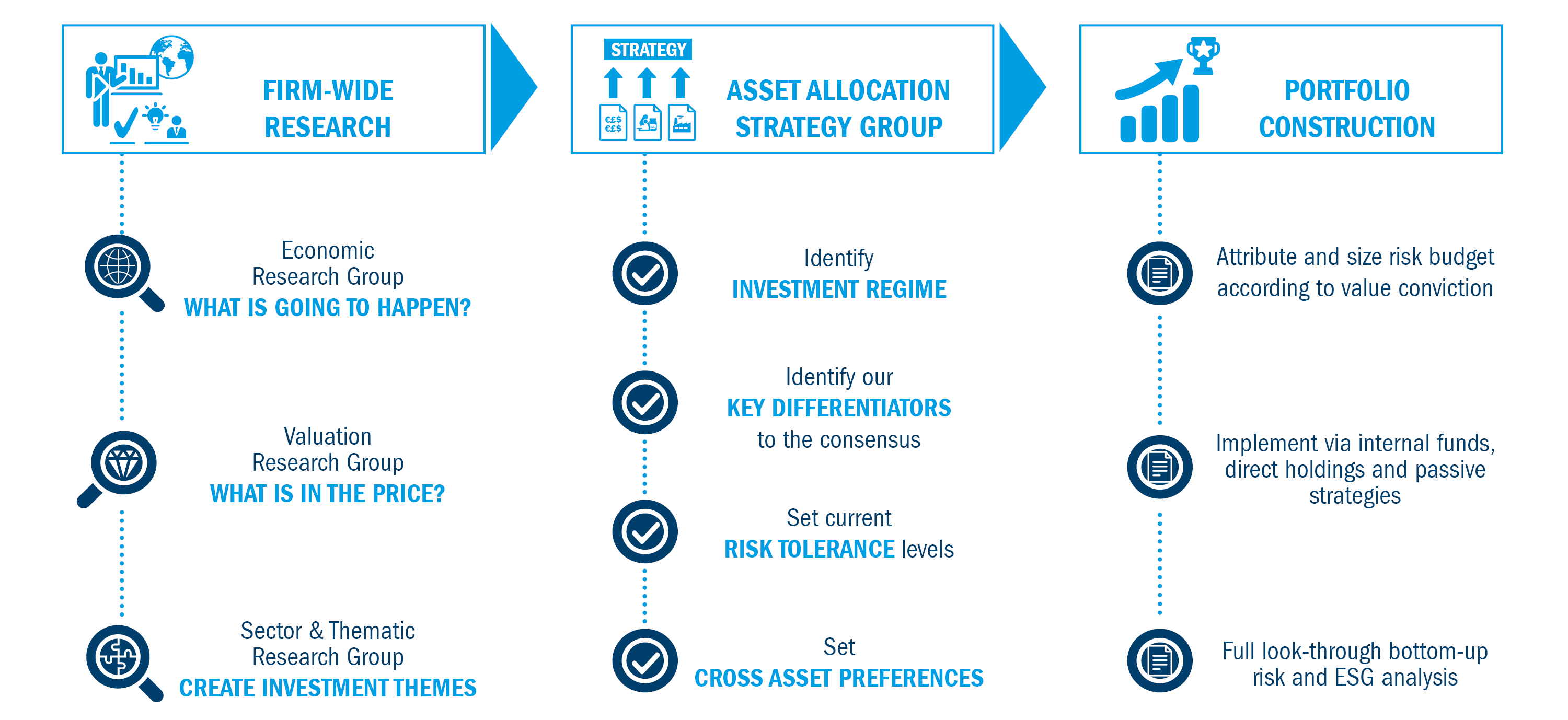 Millions of people around the world rely on Columbia Threadneedle Investments to manage their money. We look after investments for individual investors, financial advisers and wealth managers, as well as insurance firms, pension funds and other institutions.
Columbia Threadneedle Investments has a comprehensive range of investment funds catering for a broad range of objectives.
We offer a broad range of actively managed investment strategies and solutions covering global, regional and domestic markets and asset classes.