Diverse opportunities drive consistency
Different asset classes respond differently to changes in the economic and business cycle, hence the investment returns from individual asset classes can vary significantly over time and differ markedly from those of other asset classes. By investing in a mix of assets and actively reviewing and changing our portfolios, in order to participate in investment opportunities while minimising volatility, we aim to deliver a smoother investment experience for investors.
Potential to receive attractive levels of growth and/or income with less volatility than equities.
Active allocation of risk, when managed efficiently, can provide investors with more return per unit of risk
Uncorrelated sources of return can deliver important diversification benefits compared to single asset class portfolios
Provides investors with an effective, 'one stop shop' investment solution.
Health and Well-Being – longer lives, healthier lives
After a century of rapid increases, gains in life expectancy are slowing. We ask why and explore companies that can help buck the trend.
Europe's recession was ultra-mild, in the US worse is still to come
Interest rate rises have driven inflation down. We all hope we are close to the pivot point when banks call a halt to hiking and begin to cut rates.
Equity outlook: Macro remains top of mind
Global Head of Equities, Melda Mergen, on concentrated equity markets, Europe and talk of recession.
25 years and counting: European Smaller Companies
How small cap investing has evolved in Europe over the past two-and-a-half decades, where we see it going, and why the region remains a goldmine for good ideas.
Equity - Global Emerging Markets
Indonesia - unlocking the potential
Previously vulnerable to the commodity cycle, Indonesia has witnessed an impressive resurgence with improved macroeconomic performance and attractive investment opportunities.
European growth has dipped, but a US recession is only postponed
Despite a technical recession, there are many positives for Europe.
Our investment experts manage all multi-asset strategies using the same tried and tested process.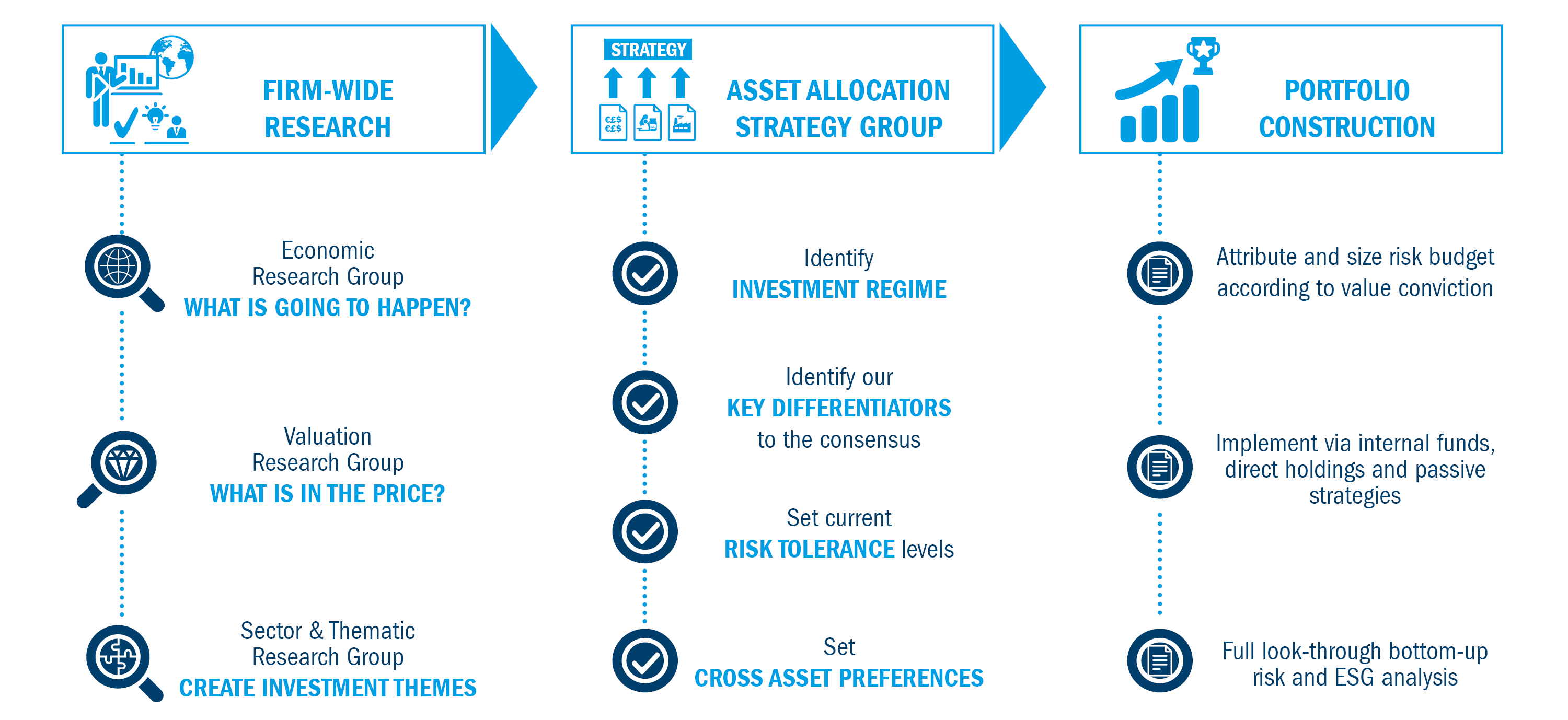 Millions of people around the world rely on Columbia Threadneedle Investments to manage their money. We look after investments for individual investors, financial advisers and wealth managers, as well as insurance firms, pension funds and other institutions.
Columbia Threadneedle Investments has a comprehensive range of investment funds catering for a broad range of objectives.
We offer a broad range of actively managed investment strategies and solutions covering global, regional and domestic markets and asset classes.