A European credit fund with an innovative social focus that unlocks the full potential of corporate bonds to deliver both financial and social returns.
Innovative approach: The fund unlocks the full potential of bonds with the aim to deliver both financial returns and positive social outcomes. Using a dynamic social research methodology to guide investment decisions, the portfolio manager actively sources bonds that combine clear social benefits with sound financial attributes.
Strength in partnership: Our strong reputation across both fixed income credit and social investment is enhanced by our social partnership with INCO*, an organisation focused on the European social economy and a leader in assessing sustainable social businesses.
Proven track record in social bond investing: We have managed outcomes-focused social bond strategies for over three years and have delivered risk-adjusted returns for our investors.
* INCO operates under the auspices of Europe's leading social enterprise: Groupe SOS and Le Comptoir de l'innovation.
We use an outcomes-focused approach to deliver both social and financial returns. We first identify bonds that offer potential to deliver outcomes across a hierarchy of seven social development needs (see image above), to form a European-based social universe of approximately 1,900 securities. This potential investable universe represents around 45% of the benchmark index constituents, which is supplemented by selective off-benchmark bonds. Investment opportunities are categorised according to the type of impact they offer, and each is also rated according to the social focus and characteristics of the outputs.
In parallel to this our Investment Grade Credit team evaluates these bonds using our established credit research process to ensure that investment ideas meet the necessary financial and liquidity requirements for inclusion within the portfolio.
The fund's social partner INCO further researches and assesses the social outcomes of investments made, as well as forming part of the Social Advisory Panel to review, advice and monitor the fund's investments from a social performance perspective. This ensures that resulting outputs, outcomes and impacts are framed against a widely recognised framework developed for the EU Commission. This will shape the final assessment of the social benefit and outcome and form the basis on which INCO will assess and report on the social performance of the investments and fund.
Composite index comprising:
50% Bank of America Merrill Lynch Euro Non-Sovereign Index;
50% Bank of America Merrill Lynch Euro Corporate Euroland Issuers Index

Investable social universe

Benchmark constituents and selective off-benchmark bonds. The fund can access corporate bonds in a manner consistent with UN Sustainable Development Goals.

INCO acts as the social partner to the fund and is responsible for researching and assessing the social outcomes of investments on a post-trade basis, as well as forming part of the Social Advisory Panel to review, advise and monitor the fund's investments from a social performance perspective.
Director of Responsible Investment Portfolio Management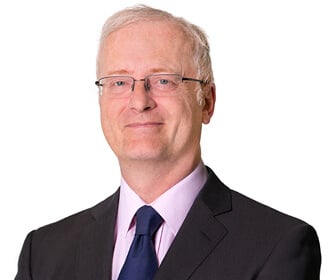 Director of Responsible Investment Portfolio Management
Simon Bond joined the company in 2003 and has been the portfolio manager of the Threadneedle UK Social Bond Fund since its launch in 2013, as well as the Threadneedle (Lux) European Social Bond Fund which launched in 2017. Having previously managed a number of institutional and retail investment grade corporate bond portfolios, Simon now concentrates his focus on managing Columbia Threadneedle's social bond portfolios and developing other responsible investment strategies across the firm.
Simon has 34 years' experience in the fund management industry, with the last 29 years specialising in corporate credit. Throughout his career, Simon has taken a keen interest in the social investment space and as an analyst the first entity Simon reported on was Peabody Trust and the first sector he covered was housing associations. Simon is particularly passionate about the role of infrastructure in both regeneration and economic growth.
Prior to joining the firm, Simon managed £6 billion in his role as the Senior UK Credit Fund Manager for AXA. Simon also worked for GE Insurance as a Portfolio Manager, Provident Mutual as a Fixed Income Analyst and Hambros Bank as an Investment Accountant and Pension Fund Investment Administrator.
Simon is a Fellow of the Chartered Institute for Securities and Investment, holds the Investment Management Certificate and the General Registered Representatives Certificate.
For Professional and/or Qualified Investors only (not to be used with or passed on to retail clients). Past performance is not a guide to future performance. The value of investments and any income is not guaranteed and can go down as well as up and may be affected by exchange rate fluctuations. This means that an investor may not get back the amount invested.
Threadneedle (Lux) is an investment company with variable capital (Société d'investissement à capital variable, or "SICAV") formed under the laws of the Grand Duchy of Luxembourg. The SICAV issues, redeems and exchanges shares of different classes, some of which are listed on the Luxembourg Stock Exchange. The management company of the SICAV is Threadneedle Management Luxembourg S.A, who is advised by Threadneedle Asset Management Ltd. And/or selected sub-advisors.
The SICAV is registered in Austria, Belgium, France, Finland, Germany, Hong Kong, Italy, Luxembourg, The Netherlands, Portugal, Spain, Sweden, Switzerland, Taiwan and the UK; however, this is subject to applicable jurisdictions and some sub-funds and/or share classes may not be available in all jurisdictions. Shares in the Funds may not be offered to the public in any other country and this document must not be issued, circulated or distributed other than in circumstances which do not constitute an offer to the public and are in accordance with applicable local legislation. Het compartiment is op grond van artikel 1:107 van de Wet op het financieel toezicht opgenomen in het register dat wordt gehouden door de Autoriteit Financiële Markten. / Pursuant to article 1:107 of the Act of Financial Supervision, the sub fund is included in the register that is kept by the AFM. Threadneedle (Lux) is authorised in Spain by the Comisión Nacional del Mercado de Valores (CNMV) and registered with the relevant CNMV's Register with number 177. Subscriptions to a Fund may only be made on the basis of the current Prospectus and the Key Investor Information Document, as well as the latest annual or interim reports and the applicable terms & conditions. Please refer to the 'Risk Factors' section of the Prospectus for all risks applicable to investing in any fund and specifically this Fund. The above documents are available in English, French, German, Portuguese, Italian, Spanish and Dutch (no Dutch Prospectus) and can be obtained free of charge on request by writing to the SICAV's registered office at 31, Z.A. Bourmicht, L-8070 Bertrange, Grand Duchy of Luxembourg and in Austria from Erste Bank, Graben 21 A-1010 Vienna; in France from CACEIS Bank, 1/3 Place Valhubert, 75013 Paris; in Finland from Eufex Bank Plc, Keilaranta 19, 02150 Espoo; in Germany from JP Morgan AG, Junghofstr. 14, 60311 Frankfurt; and in Sweden from Skandinaviska Enskilda Banken AB (publ), Sergels Torg 2, 106 40 Stockholm.
This material is for information only and does not constitute an offer or solicitation of an order to buy or sell any securities or other financial instruments, or to provide investment advice or services. The research and analysis included in this document has been produced by Columbia Threadneedle Investments for its own investment management activities, may have been acted upon prior to publication and is made available here incidentally. Any opinions expressed are made as at the date of publication but are subject to change without notice and should not be seen as investment advice. Information obtained from external sources is believed to be reliable but its accuracy or completeness cannot be guaranteed. Threadneedle Management Luxembourg S.A. Registered with the Registre de Commerce et des Societes (Luxembourg), Registered No. B 110242, 44, rue de la Vallée, L-2661 Luxembourg, Grand Duchy of Luxembourg.
Columbia Threadneedle Investments is the global brand name of the Columbia and Threadneedle group of companies.
The LuxFLAG ESG Label is valid for the period ending on 1 October 2021. Investors must not rely on LuxFLAG or the LuxFLAG Label with regard to investor protection issues and LuxFLAG cannot incur any liability related to financial performance or default
Millions of people around the world rely on Columbia Threadneedle Investments to manage their money. We look after investments for individual investors, financial advisers and wealth managers, as well as insurance firms, pension funds and other institutions.
Columbia Threadneedle Investments has a comprehensive range of investment funds catering for a broad range of objectives.
Teamwork defines us and is fundamental to our investment process, which is structured to facilitate the generation, assessment and implementation of good, strong investment ideas for our portfolios.